Development management partnerships
Development Management Partnerships: These are exclusive development management partnerships, where TREDIC acts as the developer of all the partners development projects, full development management and / or full turnkey development.
Diagram showing the development management partnership model:
PROJECT / PRINCIPAL
TREDIC's CLIENT

TREDIC RECRUITS & LEADS THE EXTERNAL & 3rd PARTY PROFESSIONAL DEVELOPMENT TEAM TO DELIVER THE PROJECT



DEVELOPMENT &
CONSTRUCTION

Construction tender
Procurement
Cost management
Construction management
PRE-DEVELOPMENT

Development Strategy
Appraisal & Feasibility
Building design
Finance & Funding
Securing of building permits
POST DEVELOPMENT

Leasing / Securing operator
Marketing & Public Relations
Asset Management
Facilities Management
Investment sale & exit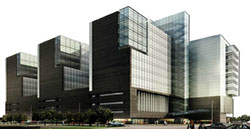 Completed Mixed-Use Development
TREDIC Corporation
Tel: +44 (0) 208 849 5646 Fax: +44 (0) 208 899 6001 Email: info@trediccorporation.com
Registered Address: TREDIC, Building 3, Chiswick Park, 566 Chiswick High Road,
Chiswick, London W4 5YA, United Kingdom.
Registered in England and Wales No. 07617700.
© Copyright 2016 TREDIC ‎Corporation. All rights reserved